The climbing kiln left the history of our predecessors.
We have been manufacturing for many years in the same place while repairing and remodeling the workshop.
Since there was a NOBOLIGAMA klin in the past, there are many slopes in the workshop. Although work efficiency may be bad, feeling that inconvenience makes us feel the history of MEIZAN kiln as it is, we can continue to appreciate the previous generation. Every day, as we go up and down the slope, we are making efforts to produce products better.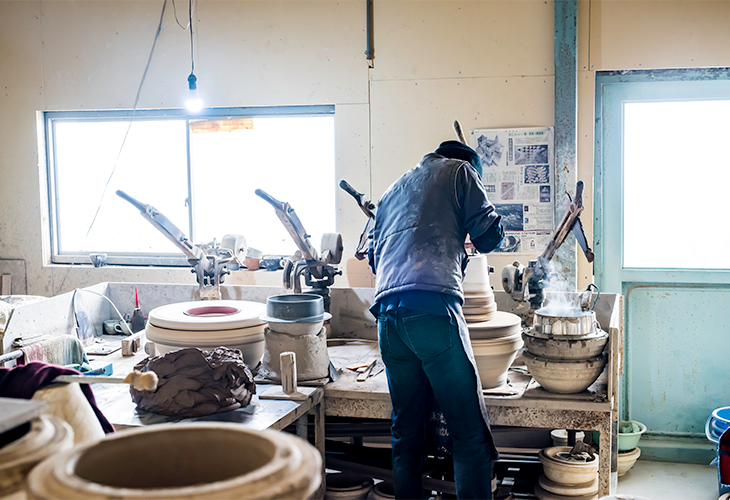 Tools have been used carefully
Craftsmen continue to carefully use them like a partner in their daily work such as a turtle board that has been used for many years, a paint brush expressing the rich facial expressions of dolls and objects and a spray spraying glaze.
There are various tools such as tools that became convenient with the times, and tools that have been used continuously since long ago.
We are sincerely striving to make ceramics while pointing love to both of them.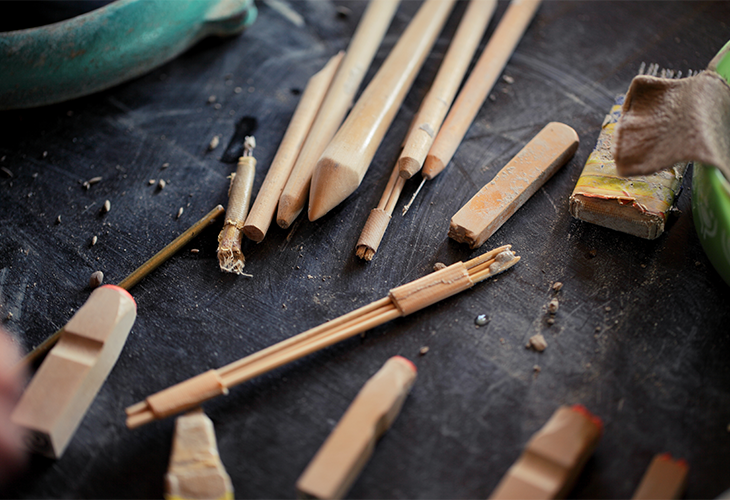 We are looking forward to the product to reach you.
We are waiting for pottery products to reach our customers.
Each different expression is characteristic of handwork of MEIZAN kiln.
Products carefully stored are packed firmly in the finish and we are trying to deliver them in the best condition.