"KOSHISHIRO CHATSUBO" (The gift tea pot for the Shogun and the Royal palace)
The second Shogun, Hidetada Tokugawa, ordered a tea pot made from fine Shigaraki pottery, and it became to be used regularly by the Shogunate family at the Royal palace. Every year when the new tea leaf season came, the pot was packed with tea and brought to Edo city, which was the capital in the Edo era.
KOSHISHIRO CHATSUBO had strict specifications for the colors and shapes he wanted. It required an extremely high standard in workmanship to produce, and as legend has it, the tea pot was so difficult to make that only one piece out of a hundred could be presented. Only the most skilled craft worker could be designated to such a delicate task, and Isuke Ishino is on record as the only craftsman capable to make the product.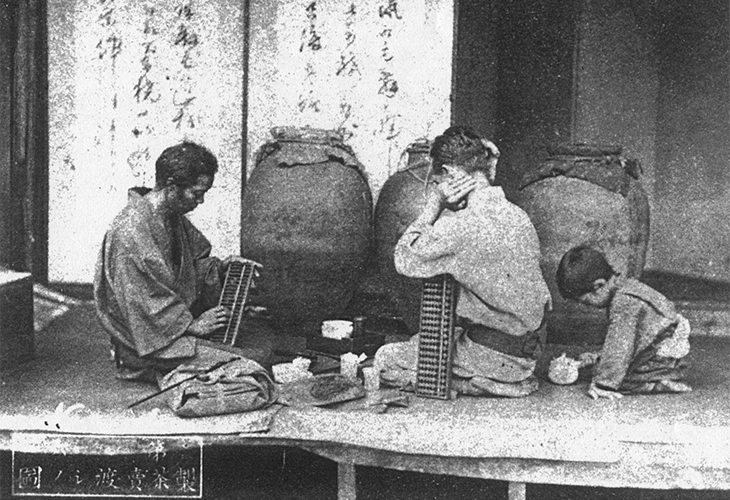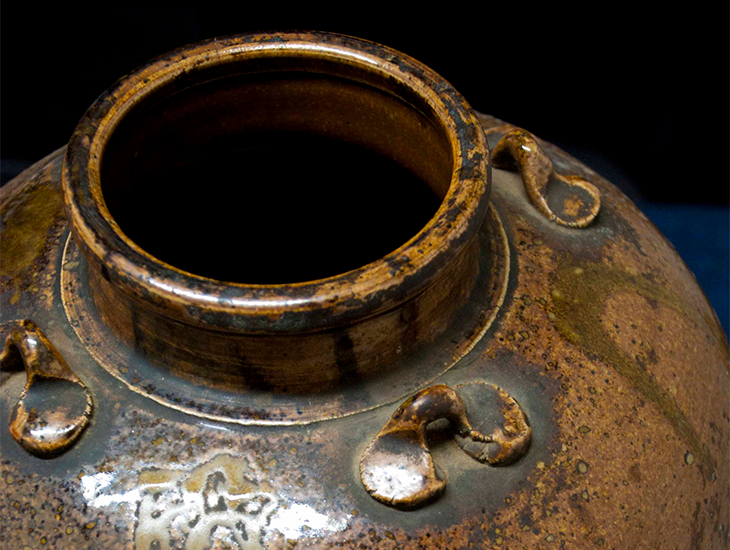 The Korean Correspondent Delegation
There are records that tell of a collection of dishes that were made in Shigaraki for the meal of the Korean correspondent's officers. In the ancient document which was written in 1810 (in Bunka 7), Shigaraki potter, Ihei Ishino, got orders to produce more than three hundred items of high quality tableware. The document also illustrates the detail of the ordered products, such as precise dimensions, shapes and quantities.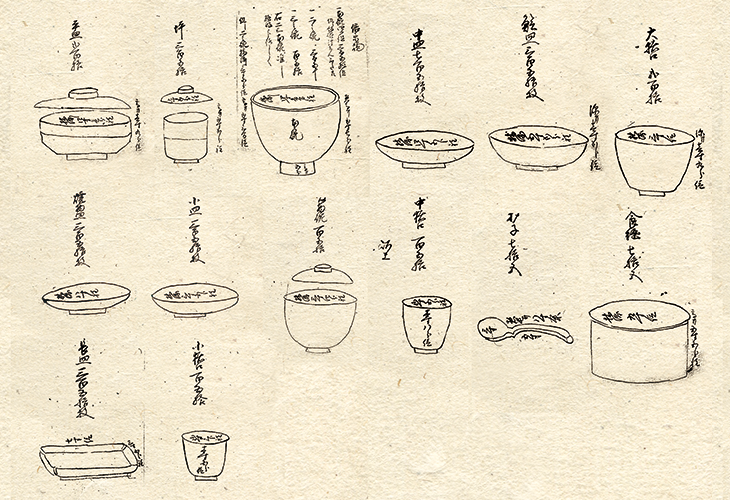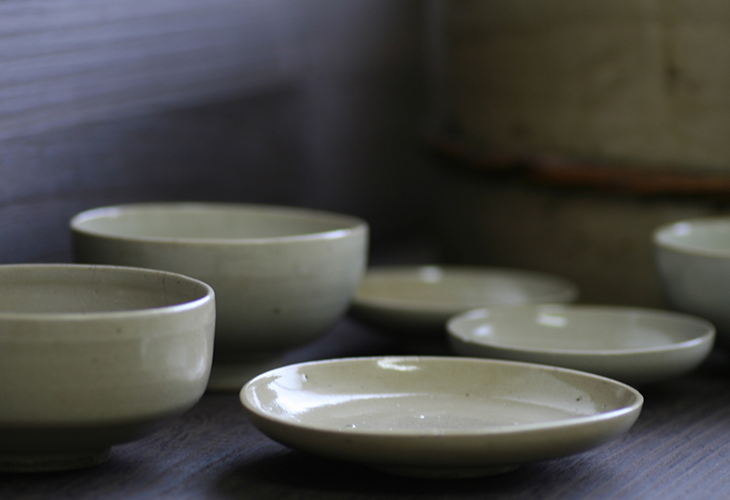 MEIZAN Kiln (History from Taisho era to post war)
In order to enable the mass production of a NAMAKOYU HIBACHI (Japanese brazier made from ceramic pottery) that was very popular in the Taisho era (1912-1926), Satozo Ishino worked together with his colleagues to develop a "potter's wheel machine" which used plaster molds.
After the war, Akira Ishino took over the business and began reconstruction efforts and business restoration.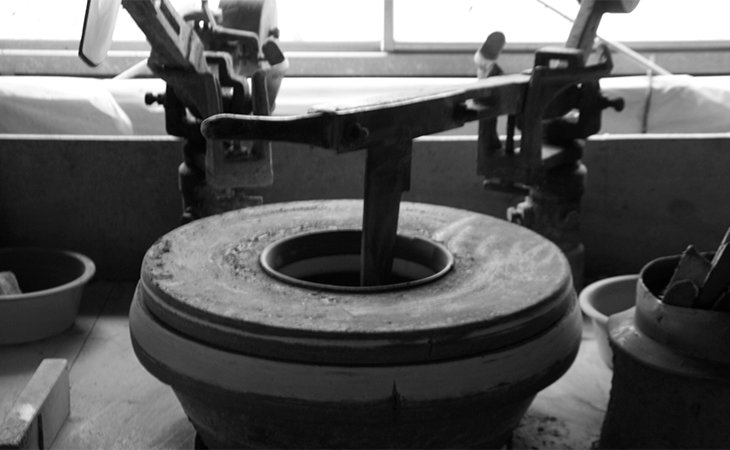 MEIZAN History Summery
| | |
| --- | --- |
| Around 1274 | Shigaraki pottery originated from one of the regional six old kilns in the Medieval Ages. |
| In 1622 | Isuke Ishino received an order from Hidetada Tokugawa, who was the second shogun in the Edo era. Isuke also was given an honorific title of the tea pot master. |
| In 1810 | orders were placed from the Edo Shogunate to make tableware for the Korean correspondent officers banquet. (the first orders were made by Ihei Ishino) |
| In 1921 | "a potter's wheel machine using plaster molds" was developed by Satozo Ishino, who was from the 5th generation of the famous potter family, and contributed to the development of how the entire Shigaraki ware was produced. |