産地「信楽」
Shigaraki Town Nature
The town of Shigaraki lies in highland around three hundred meters above sea level. Shigaraki is located in the southern most area of Shiga prefecture which is situated in the center of the Kinki area in Japan. Shigaraki town is surrounded by mountains, and the forest occupies around eighty percent of the town. The climate is cool in summer and very cold in winter, but you can enjoy visiting here anytime of year as the rich nature can be experienced in all seasons. Shigaraki also has a famous tea leaf producing area with a history spanning over one thousand two hundred years. It produces the delicious ASAMIYA-CHA (ASAMIYA tea). The view of the green tea fields scenery is fantastic.
In spring EDOHIGANZAKURA (Cherry trees), that are over four hundred years old, bloom and then as the cold autumn gradually begins, wonderful autumn color leaves spread to mountainsides and villages.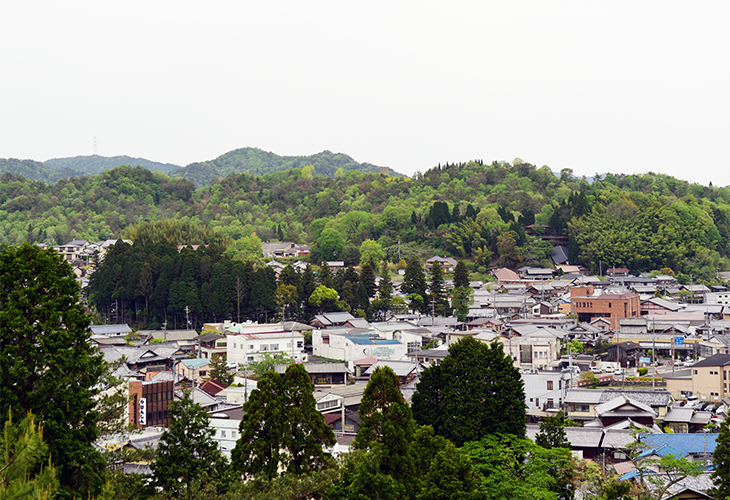 History and Culture of Shigaraki Town
Long ago, in Shigaraki-town, there was once a palace called "SHGARAKI NO MIYA" built by Emperor SYOMU TENNO in 742. The place was called the visionary palace and it was briefly converted to an imperial capital for just a few years. Even now, archaeological excavation continues in order to interpret the history of the visionary palace.
Shigaraki regional pottery originates from one of the six old kilns that made up the pottery industry in medieval Japan and has continued since the Kamakura period. Being one of the representative six-kilns, it became a big pottery production area later.
The rustic texture of Shigaraki clay has been loved by many people throughout the ages. In Shigaraki, raccoon figurines are displayed everywhere in town. The reason why the raccoon figurine has became so popular is because the Emperor SHOWA was renowned for collecting the Shigaraki pottery raccoons in his childhood.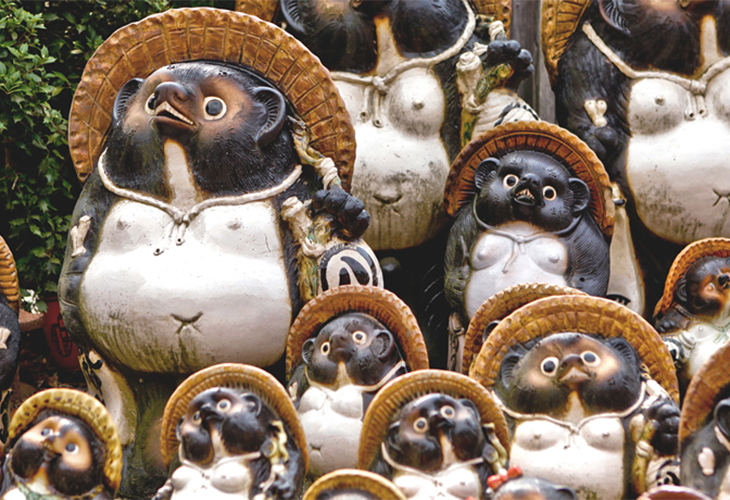 Country Walk in the Pottery Area
Within Shigaraki town is the Nagano area. There is a slope where many kilns are producing Shigaraki ware. Where the tradition remains on the streets, NOBORIGAMA (old kiln) you can see the old braziers lazily stacked….
The areas such as "TOSEI-CHO" "YAKIYA-CHO" are unique names of Shigaraki and they give the flavor of good feeling and historical taste. Once, the smoke rose up from the kilns, it was a special scenery that people enjoyed in Shigaraki, some kilns are being used still now.