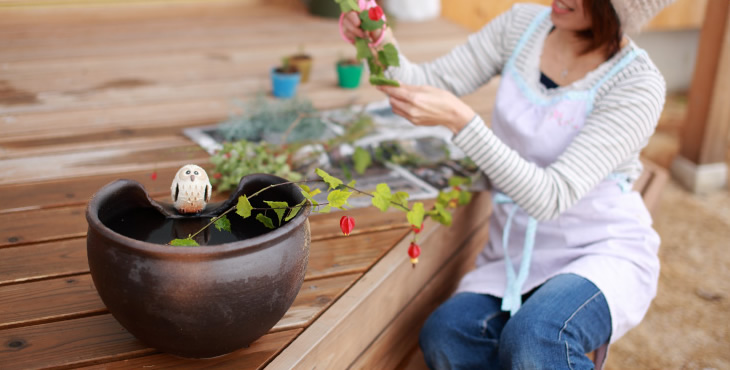 Garden
Accents in the garden with a water pot or urn.
Rustic taste that adapts to the landscape naturally.

They inspired the airflow of spring water and soft lights of the lanterns to create a quaint garden. MEIZAN will help you incorporate the elements of the Japanese garden that makes you feel lonely and inherited into the modern garden.
To create a quaint garden regardless of Japanese style or Western style
Enjoy with your own usage , Suitable for high degree of freedom for garden
Water pots and flowerpots that can be enjoyed in various ways
You can stretch water and swim fish, put plants and use in various ways. Not a terracotta, the tasteful texture of Shigaraki ware is ideal for creating a quaint garden.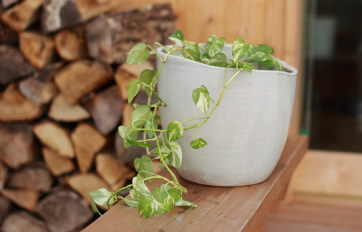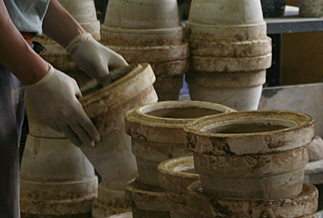 Together with plants, texture melt naturally into the landscape
From baked colors to design, goodness of Shigaraki ware
The color has a familiar grilling color to match natural plants and landscapes.A large flowerpot, which is a characteristic of Shigaraki ware, looks like a balanced looking even if looking at it from the distance, and designing it to get into the garden cleanly when looking over the garden.

A water pot
A small oasis in your garden. If you keep naked etc in a water pot and float water grass, it seems that a small ecosystem will be created there.

A flower pot
MEIZAN's flower pots make plants more attractive.It is strength also particular about the simplicity of shape.
Photo:Masaki Ozaki