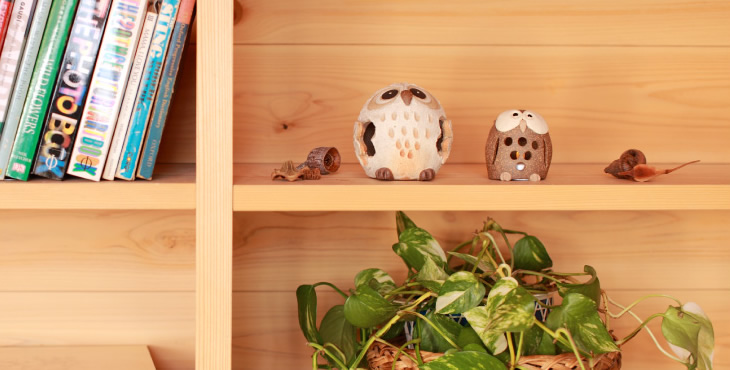 Object
One by one, each of objects has different expressions.
Please find a favorite for your room.

"Owl" which is said to bringct lucky, which can be decorated in any season, and lucky objects of raccoon dogs…. we want to decorate Christmas, Santa and a snowman object ….ach objects has different expressions. When placing adorable and unique expression objects, the room becomes lively and it will be filled with a smile. Please arrange with plants and accessories and try to find a way to decorate yourself.
Fun colorful ornament that colors the room and feels the season
It changes into a relaxed space.

The objects of the MEIZAI kiln have attractive facial expression.
That presence will change the room completely.
It does not get caught in "Japanese style" or "Western style", it exists in a natural form.Yes, as if it were familiar to the space like a family, it makes you feel relaxed.There is such a mysterious charm."You will not get tired of watching it forever." Maybe because it has different facial expressions one by one.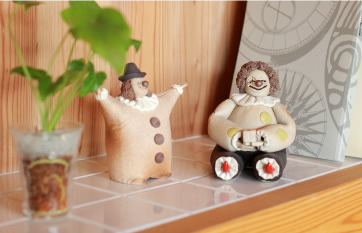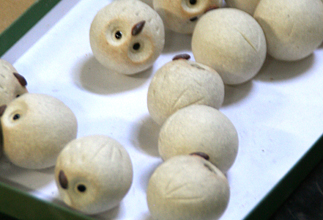 They are made one by one affectionately.
A craftsman creates with a smile … They are such charming goods. Each work of MEIZAN has a very rich facial expression and each worker who finishes it one by one talks to the goods in mind unexpectedly. Despite its simplicity, objects of MEIZAN are made with the accumulation of detailed work divided into many steps.
Photo:Masaki Ozaki