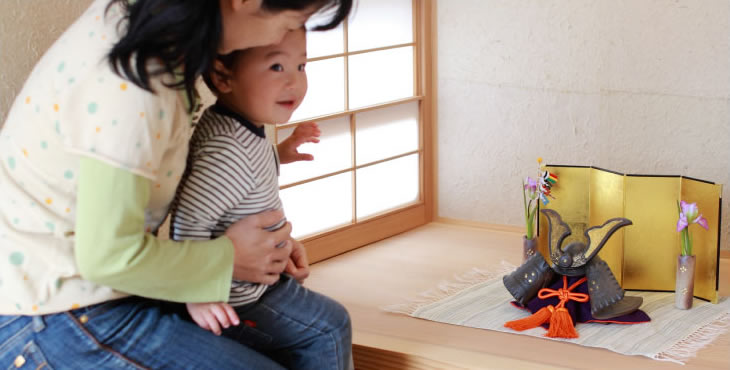 "TANGONO-SEKKU " Boy's Festival
Celebrate the birth of boys by raising a carp streamer and enjoying the splendor of a samurai warriors armored helmet, it also is a symbol of protecting their life.
May 5th – During the HEIAN period, events against misfortune were avoided by using medicinal herbs, it evolved into an event celebrating the birth of boys in the KAMAKKURA period.
Have the name and date of birth engraved into the back or the pillar of the doll and make it one special thing to treasure in this world. Children's day is now a national holiday which reflects gender equality in Japanese society by incorporating all family members into the celebration, and wishes for children's healthy growth as the name "Children's Day" widely expresses.
Let's hope for the healthy growth for our children, and for them to have honest intentions, a strong mind, while expressing the gentle Japanese heart secretly hidden inside.
The Pottery of Shigaraki is Filled with the Power of Nature.
Familiar with Modern Housing Design
A powerfully beautiful samurai helmet keeps a watchful eye over the growth of children.The power of the water flowing in the river, the power of the baking flame, and the clay containing the power of the earth…. We hope that they will be raised as children with passion bolstered by such an abundance of power. The warrior helmet of the MEIZAN kiln contains this very power.
The delicate and simple design makes this piece perfectly fitting in any room.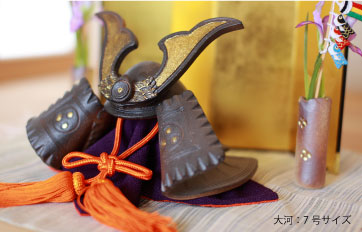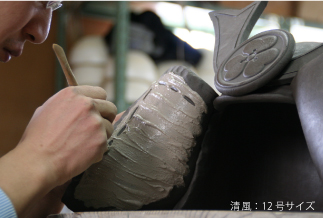 Using by the Softness of the Soil
Strong Preference

For Strong Appearance Beauty Sticking to Every Corner
Among the different parts of the helmet, the most important thing is the "front standing". This expresses the powerful and supple beauty of the piece. Even at the production stage the softness of the soil will change the intensity of the pottery items.
Considering the natural curves, we are working to make sure the graciousness of the clay is supreme.
photo:Masaki Ozaki