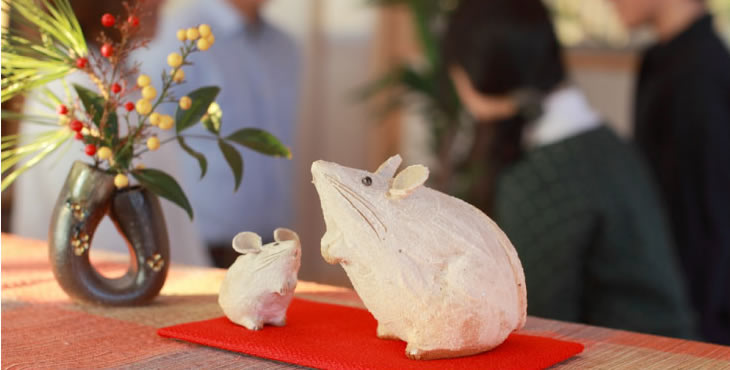 New Year's Decoration
Ornaments of the zodiac bring good luck to the beginning of the new year.
An ornament of the zodiac can invite fortune and is believed to eliminate misfortune.
When the new year begins, it is said that there is an effect that protects your family for the coming year by decorating your room with your favorite zodiac ornament. When that zodiac signature is over, people dedicate their ornament to their shrines, then they purchase new ones. This is considered the correct way for zodiac placement.
Casual Presence is Comforting
A zodiac decoration with rustic charm
Animals with a gentle facial expression will acquaint us with the beginning of a wonderful year.
It is also a perfect gift for celebrations of birth and 60th anniversaries. The rustic texture of Shigaraki pottery and its lovely expression favor the room of the New Year. We can use the zodiac goods as a new year's ornament. Furthermore, it can be useful as a ceremonial or memorial ornament for each zodiac child's year of birth.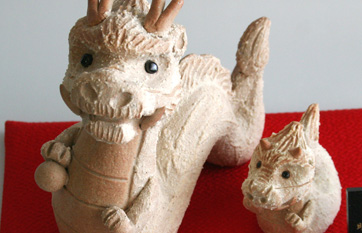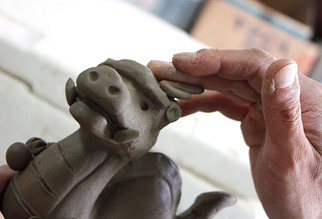 Give Healing to the Viewer
Simple and Exquisite Expression
We also exaggerate the expressions of complex animal faces. There are various stories behind this. It is enchanting to see the expressions of the zodiac figures are completely different looking depending on the position of the eyes, ears and other characteristic patterns. A whisper talks to each animal and says "Get cute", and it creates the most gentle look. The craftsmen's technique shines in their exquisite manual work.
photo:Masaki Ozaki