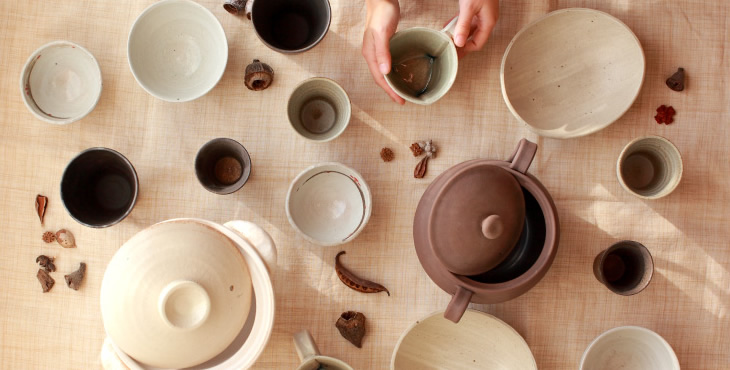 Kitchen
We pursued a design with natural texture and practicality.
Also cook rice which you eat everyday, when you cook it in the pot, it plumps and becomes more delicious. Would you like to cook hot pot on the day the relative and friends gather? If you serve confidence that you made with dish of SHIGARAKI, the table will be more gorgeous.The texture of Shigaraki ware further enhances the taste. On sunny days, please pour special SHOCHU with SHIGARAKI ware server. The usual dinner will also be delicious and enjoyable.
Because it is used every day
Commitment to design and functionality as well.
You will add color to the table with the dish of Shigaraki-yaki which fits all kinds of dishes. What we cherish is warmth and ease of use.It's special thing we want you to use every day, so we are stuck with colors that are not flashy, just right size, familiar shapes in my hands. Because each one is handmade, everything is finished in a simple yet warmth thing.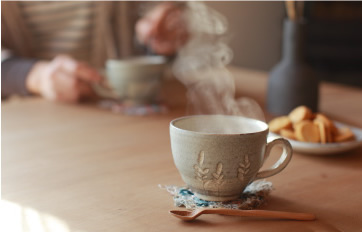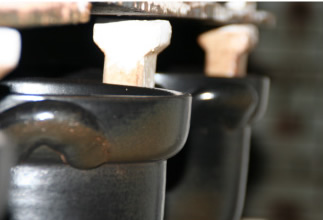 Hundreds of years of history creates
Technology and development of new materials
Easy to use, hard to break.
A traditional craftsmanship that makes the most of pottery merit.
The technique of MEIZAN kiln that it was dedicated to the shogunate in the past is still being made use of making dishes. Also, due to the adoption of lightweight soil, traditional heavy and difficult-to-handle pot has changed to a light pot. In this way, MEIZAN's flexible attitude, respecting oldness and accepting new ideas, is creating a tool to adapt to the diversifying food culture of the present.
Photo:Masaki Ozaki