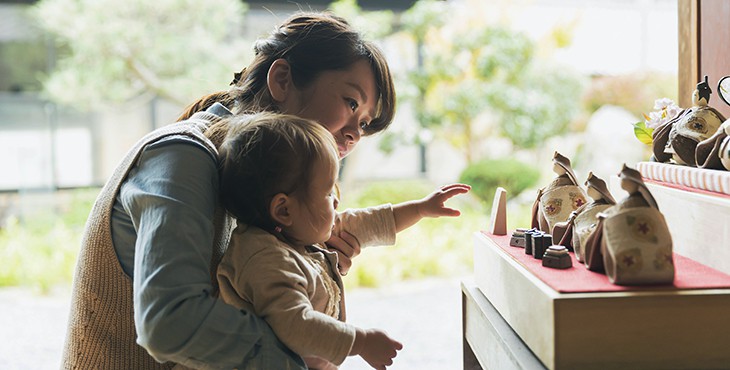 "MOMONO-SEKKU " Dolls Festival
To deceive bad spirits and protect the healthy growth of girls. In the Heian period, on March 3rd, people went out to pick herbs from the mountainsides, and used them to eliminate misfortune and wished for good health. This event has developed into "NAGASHI-BINA" that merges with "HIINA-ASOBI" which literally means playing with dolls dressed in the palace. It developed into "NAGASHI-BINA" when people began placing paper dolls into the river to carry away their daughter's misfortune. After that, it was celebrated grandly in the palace by decorating luxurious dolls instead of paper ones, and this became the prototype of the current dolls festival enjoyed in Japan today.
Decorating dolls even when we become adults
Tasteful "OHINASAMA" is beyond expression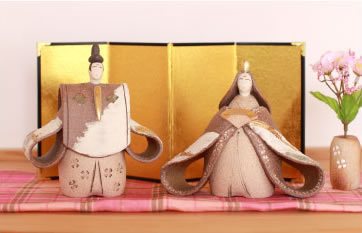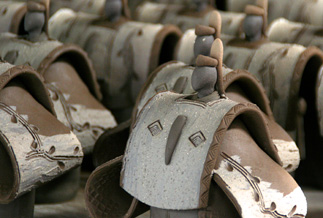 A design that makes use of the flavor of the potter's clay, even if it is decoratively displayed anywhere, holds a strong presence in the room.
The warmth and rustic texture of the clay are highly appreciated by many people. Furthermore, the characteristics of Shigaraki also stand out, and combine to make a glamorous feeling. Currently many people are living in condominiums, and the space to decorate is limited. Therefore, it is a popular choice when considering about space saving requirements.